79th Annual Carnival
August 13, 14, & 15, 2020
Free Admission and Parking!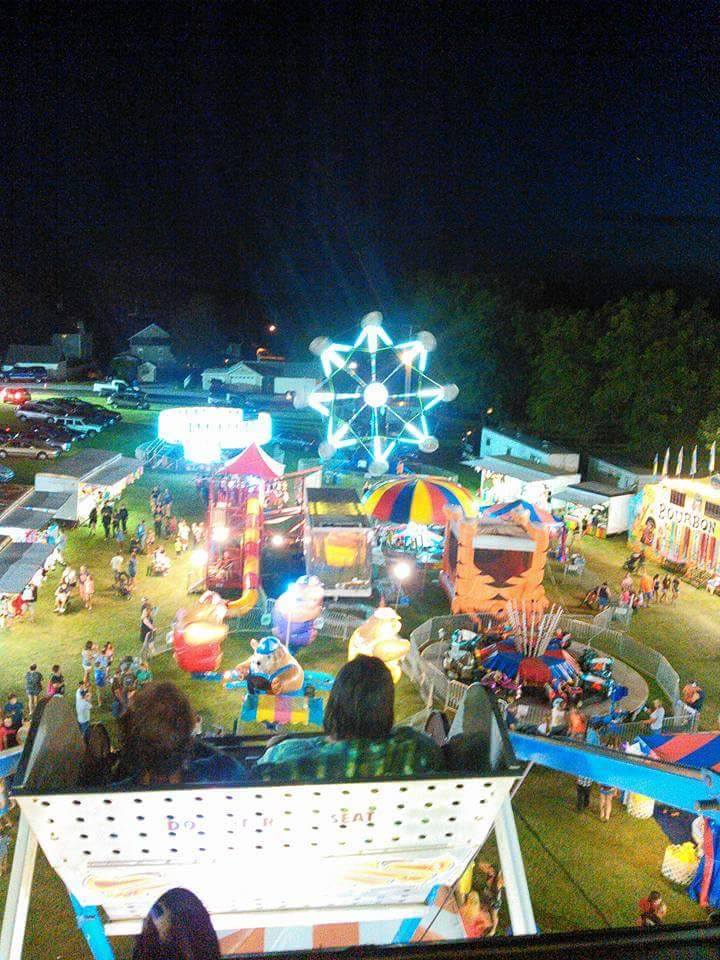 Thursday night is ride night; purchase an arm band for $15 and ride until 9 pm.
Limited menu inside: 1/2 BBQ chicken, ham dinners, ham and bean soup
Outside food: French fries, hamburgers, hot dogs, fresh sausage sandwiches, pulled pork sandwiches, funnel cake, ice cream
The band on Thursday night is "Crawdad Stew" and they will be playing 6:30-10:30 pm.
Friday and Saturday night the full menu is available inside including: hot turkey and hot beef sandwiches, chicken corn soup, cake, and pie. The outside food is also available.
The band on Friday is "Borderline" playing 7:00-11:00 pm and the band on Saturday night is "Tickled Pink" playing 6:00 pm - 11:00 pm.
Most games run by the fire company cost $1.
Midway by A.E.B. Amusements. Ride tickets are $1 each or 22 for $20, arm band is Thursday only and is $15.
Free parking and admission. Only service animals are allowed (papers must be provided and they need to register at the First Aid Station), no pets of any kind please.
We are once again recruiting volunteers for our annual carnival. We have many different opportunities available. You can come in the weeks before to help set up the game stands, clean and arrange the outside food stand, set up tables and chairs for the outside dining area, set up tables and chairs for the inside dining area, wash the fire trucks, food preparation (cooking and cutting meat, making cakes, etc.) and other kitchen work, general clean up, set out trash and recycle barrels, etc. During the carnival you can help in the kitchen with food preparation, washing dishes, transporting the finished product, and serving; dining room duties like cleaning trays, keeping the water filled, stocking the plastic ware, paper products, and condiments; putting out the supplies and prizes for the games before the evening starts, help work the games throughout the night, and much, much, more. You can help for one hour or the whole duration of the event. If any of the above sounds like something you would be interested in, please contact the fire house and leave a message in the events mailbox. Just a quick reminder, this is a great opportunity to earn community service hours for school and scouts requirements.
Thank you in advance for your consideration to help a great organization and make this year's carnival a huge success.